Cast of Happy Days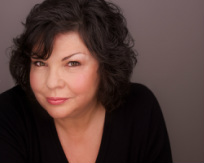 BETTE CARLSON (Winnie) - New York acting credits include Jocasta in Oedipus Rex (Pearl Theatre), Io/Prometheus Bound (Theatre 22), Vivian in Wit (Newman, Westchester) and Inez in No Exit (23rd St Theatre), among others. Regional acting credits include: Improvisational Ensemble/The Living Stage (Arena Stage, Washington, D.C.); Meredith in Steambath, Essie, You Can't Take It With You, Waitress, Scapino (California Actors Theater); Elizabeth, The Crucible, Aurelia, The Madwoman of Chaillot, Jenny, The Threepenny Opera (Theatre III, CA) and Grusinia, The Caucasian Chalk Circle (Pacific Conservatory of the Performing Arts, CA), among others. Member: AEA, SAG-AFTRA, DRAMATISTS GUILD.

Bette and Ric (Willie) have been married for nearly Thirty Odd Years (double entendre intended—it is also the name of a marvelous play written by Mr. Siler). Their finest production to date has been their daughter, Laurette. Some people like mahjong, some like mountain climbing. For Bette, nothing beats doing this play—nothing. And nobody is more brilliant and more fun to work with than Wallace and Ric.

After the play, when Bette takes off her makeup (ooooo, scary), wakes up the next morning and changes into her Clark Kent outfit, she morphs into a Speech Language Pathologist with a private practice in Nyack, New York. Every day, people walk into her office who have suffered unimaginable setbacks: stroke, aphasia, Multiple System Atrophy, ALS (Lou Gehrig's Disease), Traumatic Brain Injury, Parkinson's, Cerebral Palsy and many other neurological illnesses. Then there are patients who have literally lost their voice--who desperately need to regain the ability to be heard. Others need to learn to eat and drink again. Every one of these people, who work so hard to survive, is an inspiration to Bette. They teach her to never, ever take anything for granted. The fragility of life—the humor and pathos inherent in every day of our lives--is manifested by these wonderful people into triumph. They know the themes that so consistently run through the work of Samuel Beckett. These performances will be dedicated to them—the living and the dead—who strove to keep going despite enormous odds. May we all aspire to follow Samuel Beckett's advice:

Ever tried. Ever failed. No matter. Fail. Fail again. Fail better.

---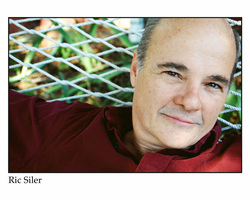 RIC SILER (Willie) is a playwright and actor. What an honor to be back in the historic Byrdcliffe Theater! This is the third time Wallace Norman has directed Ric in Woodstock: the 2010 Woodstock Fringe Festival opened with the world premiere of Ric's solo piece Old Hickory. In 2013 Ric was in the cast of Wallace's It Can't Happen Here at the Fringe, alongside Bette. Ric has also performed staged readings of his solo pieces Letter of Resignation and Like a Sack of Potatoes, at the Fringe. Outisde of Woodstock, Ric has performed his five solo pieces in E.A.T.'s One Man Talking festival in NYC and at the Voices From the Fringe reading series, also in NYC. Most recently Ric's new play Writers Block, was read at Voices From the Fringe. In March of this year Ric performed Like a Sack of Potatoes (directed by Bette) at the Midtown International Theater Festival. In 2015 Ric performed, and Bette directed, Old Hickory, Letter of Resignation and Like a Sack of Potatoes at Shades Rep in Haverstraw, NY. Other acting credits include The Trip to Bountiful, with Ellen Burstyn, Counting the Ways, written and directed by Edward Albee and John Sayles' film, Matewan. Other favorite roles include Jerry in The Zoo Story, and Frenchy in Rocket to the Moon. Ric has also acted in his plays, What of the Bird?, Thirty Odd Years and the WBAI broadcast of Where the Rain Never Falls. Ric's plays have been presented by the Abingdon Theatre, the Gallery Theatre and Pulse Ensemble, all in NYC; the Burning Coal Theatre in Raleigh, North Carolina; and the Herbert Mark Newman Theatre in Pleasantville, NY among others. His plays Damage Control and Where the Rain Never Falls (directed by Joe Brancato) were presented in the TRU Voices Festival, in NYC. Ric has been a member of the Woodstock Fringe Playwrights Unit for several years, and is also a member of Actors Equity, SAG/AFTRA, and the Dramatists Guild.

Collaboration is the essence of theater. I can't think of two people I would rather spend the time discovering the wonders of Samuel Beckett's work with than Wallace and Bette. Wallace is, of course, a visionary and Bette . . . well . . . Bette is a force of nature, a life partner and collaborator in just about everything. In Beckett's work the characters are often alone, even when they are with others. I never feel abandoned with these two. If there is joy to be found in Beckett's work, and I believe there is, then we have found it together. If there is love and trust to be found in the work we do and the lives we lead, we have found that together as well. Love to my daughter, Laurette.

---